Discussion Starter
·
#1
·
I found these on Ebay, they were listed as
2007-2008 Jeep Compass
gauges. Knowing that the gauge cluster is the same for the Patriot, I decided I would try them out and let everyone know how they are. When I bought them they were on sale for $20.39 with free shipping.
I first had the disassemble the dash to get the cluster out. I removed the small cover on the A pillar and removed the screw from in there. I was able to remove the plastic A pillar cover.
Next, I removed part of the plastic dash cover towards the windshield, when I say part I mean I only had to lift up on half of the cover, just enough so I could remove the cover over the gauges.
I then had to pop off the small triangular cover on the left side of the dash. In there I took out two screws also so I could remove the cover over the gauges.
Now I was able to remove the cover above the steering wheel. Other than the three screws mentioned, all the plastic pieces were pressure locks. Meaning with a little lifting the pieces can be removed.
Now I was able to take out four screws for the gauges cluster.
Gauges removed.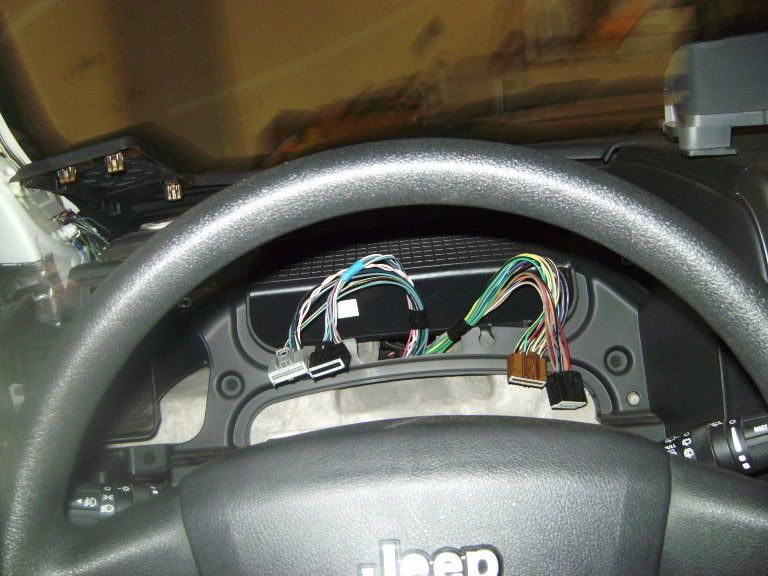 I removed the gauges so I could take off the clear plastic cover and the gray plastic ring piece. These are all remove by lifting tabs and slight pulling.
As per instructions I found a spray bottle and added about eight ounces of water and 6 drops dish soap. They sell an install kit for $5.00 but isn't needed if you have the items needed. I also needed a small squeegee. I had all of these things after applying window tint to numerous vehicles.
Vinyl gauge set from whitegauges.net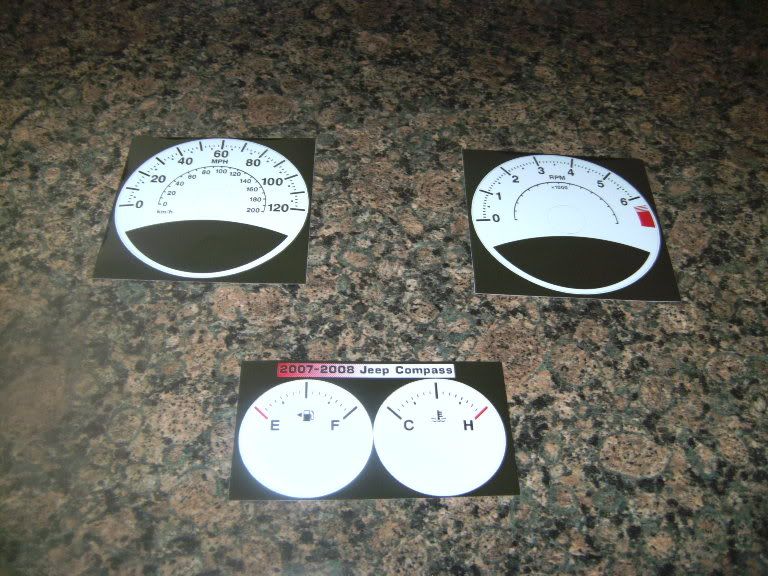 It is recommended to plug the cluster back into the vehicle in the dark, then turn on the lights to help line up the gauges with the back lighting of the cluster. Remove vinyl gauges from backing and spray with water/soap mixture. I also sprayed the cluster slightly. Then align numbers and dashes in the vinyl gauges with the numbers and dashes on the cluster. Then squeegee the soapy water out from behind the vinyl. You can soak up the water with a rag. As per instructions, I used a hairdryer to help dry the water and to help adhere the vinyl to the cluster faster. Repeat with remaining.
Then install everything back in reverse order of disassembling.
Finished Product.
I really enjoy the look of the new white gauges. They look factory installed. The light shines through great in the dark. Took me about 40 minutes for this mod.