Discussion Starter
•
#1
•
Evening all! It has been a long time since I've posted on this forum. I may have discussed our old friend "covid" once, (god I hate that damn word) but boy times have changed....Lockdown madness, a US election fraught with controversy and now in the UK, our "fantastic" prime minister has decided to quite literally lockdown London and the South-East from today.....in effect, cancelling Christmas. Unbelievable. All I can say is, 2020 has been a horrendous year and I sure as hell hope 2021 is better!
Anyway, I hope you are all keeping well, and as I know most of you are across the pond in the grand old USA, ready to celebrate and enjoy a lockdown-free Christmas.
So on topic: For those of you who don't know me on here, I have a 4x4 2.2L pat running Michelin Latitude Cross tyres. I got these put on at 67k and my Jeep's now on 112k. After 45k, I still have about 4.5 mm left in these AT tyres (they're probably 60% on-road, 40% off) so the tread life has been fantastic. I could possibly get another 30K off them, but I am starting to think about trying a new set. It may be a waste of money, but if I can sell the four michelins for £100 or so, great. Make no mistake - these have been great tyres. Not much less economical than my previous michelin road tyres, quiet, handle well, and I have taken them off-road in thick mud many times, and never really got stuck. Sure, they slide a bit, but they are not mud tyres. I have only driven them a handful of times in snow, but they were pretty good too, with minimal slide, but nonetheless they are over half-life and I fancy a change.
I feel I've reached a point where I just need to get away, drive off somewhere and explore. Southern England is crap for snow these days, last winter we saw nothing, though 17-18 we had 2 or 3 big snowfalls (1 ft). But I'd just like to lose myself in Scotland or down in some remote forested European national park. If I'm gonna head somewhere snowy in the Jeep, I either need winter tyres, or some better ATs, which the latter I'd prefer anyway.
So, I've been looking at a few options.
1. Goodyear Wrangler Duratracs
2. BF Goodrich AT KO2s
3. General Grabber AT3s
4. Pirelli Scorpion AT +
The Duratracs were recommended to me by Sandstone on here I recall, and they were my first choice as a solid AT tyre with a great reputation in the mud and snow. I like the tread pattern too. Unfortunately however, these are basically impossible to get in a suitable size here in the UK - so they are now off the table.
Now everywhere I go in the UK, I see BFG AT KO2s. On Land Rovers, Jeeps, Toyotas, pickups etc. I also see the mud variant of them, grabber AT3s and the odd set of other off-road tyres. BFG KO2s generally seem to have great reviews, but they are so common I feel they're kinda boring now. Grabber AT3s have been recommended to me, but scanning reviews online, they appear to be less economical and worse on road than other ATs. They're also pretty popular (see boring.)
So with my disappointment that the Duratracs are off-limits, I randomly came across the Pirelli Scorpion AT+. These are a new, and uncommon AT tyre, from a brand that typically makes high-performance road tyres. But amazingly, these tyres tick every single box for me....
They're AT (roughly 60% off-road 40% on), available in my desired size, three-peak snowflake rated, have a cool aggressive tread pattern, and the reviews are phenomenal. Apparently they're also notably quiet, handle well on road and they're great in snow and not bad in mud either.
They come out on top here:
https://www.tirerack.com/tires/surveyresults/surveydisplay.jsp?type=ORAT&sortValue=1
And compared with my existing LT Cross, and BFG tyres - they rate better here too: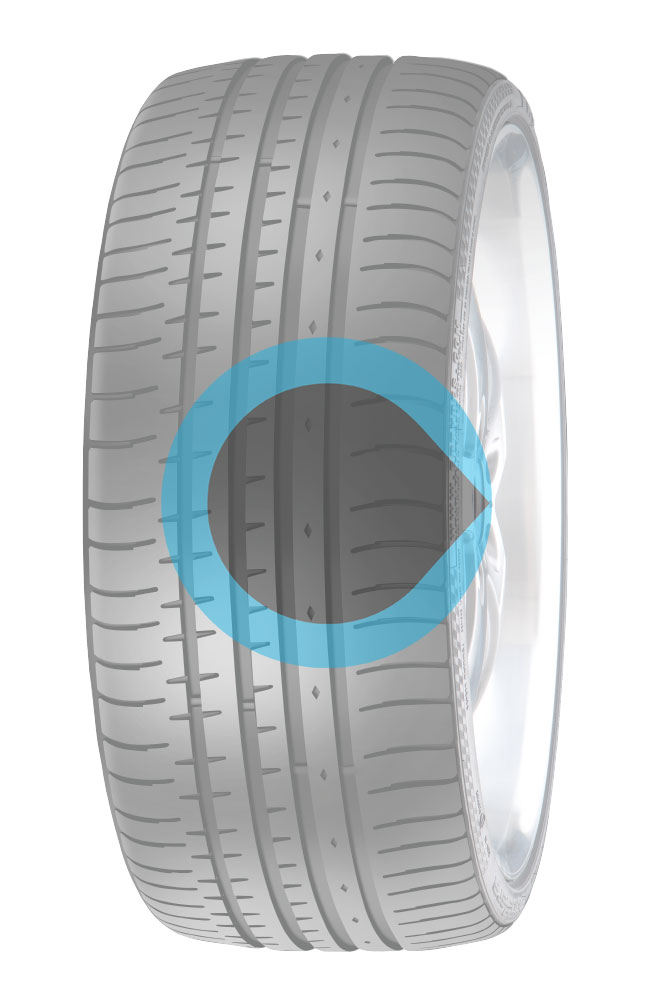 Will the Pirelli Scorpion All Terrain Plus suit your car? Find the best tyre for your car read 6 reviews for the Pirelli Scorpion All Terrain Plus and compare to other Four Wheel Drive tyres at tyre reviews

www.tyrereviews.co.uk
Will the BFGoodrich All Terrain TA KO2 suit your car? Find the best tyre for your car read 13 reviews for the BFGoodrich All Terrain TA KO2 and compare to other Four Wheel Drive tyres at tyre reviews

www.tyrereviews.co.uk
Will the Michelin Latitude Cross suit your car? Find the best tyre for your car read 44 reviews for the Michelin Latitude Cross and compare to other Four Wheel Drive tyres at tyre reviews

www.tyrereviews.co.uk
So, does anyone have any experience using any of the tyres mentioned, and if so, how do they rate? Particularly interested in the Pirellis.
And Merry Christmas and a Happy New Year!