I'm probably not going to be doing anything too extreme with the Pat, mostly to make it as useful as it can be for weekend camping trips and traveling to and from PA where I work. Pretty basic, but enough to set it apart from the rest of the Patriots around town and be functional when I need it to be.
Year: 2013
Make: Jeep
Model: Patriot
Trim: Latitude 4x4
Color: Black Forest Green
Exterior Mods: Yokohama Geolanders 225/65/17, stubby antenna, roof cross bars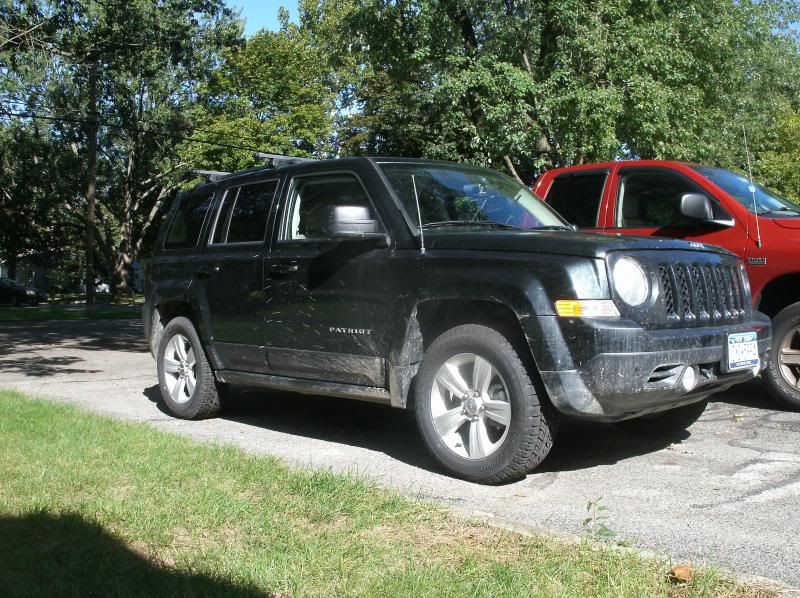 Two days after I got it, I had to drive 1600 miles to west Texas for job training so these pics are when it was completely bone stock (and filthy). I think by now we all know what a stock Pat looks like, I just like these pics haha.