Discussion Starter
•
#1
•
I got the idea from
bayer's thread
and modified it to my liking. I started 3/4" coduit that I bought 4 10' sticks of conduit localy for $4.50 per stick. I didn't have a conduit bender so I rented one from the store for $8.00. I made two 90 degree bends on each piece. The bottom of the rack was made longer than the top for a slight angle on the front of the rack. Then welded together.
I then had 10 pieces of 3/16" metal cut to 4" x 6". I then cut holes in the center of all of them with a 2 1/4" hole saw. These are my supports for the top and bottom pieces. I spaced them all out equally and welded on.
I then took 1/2" conduit and made the bottom of the rack out of that.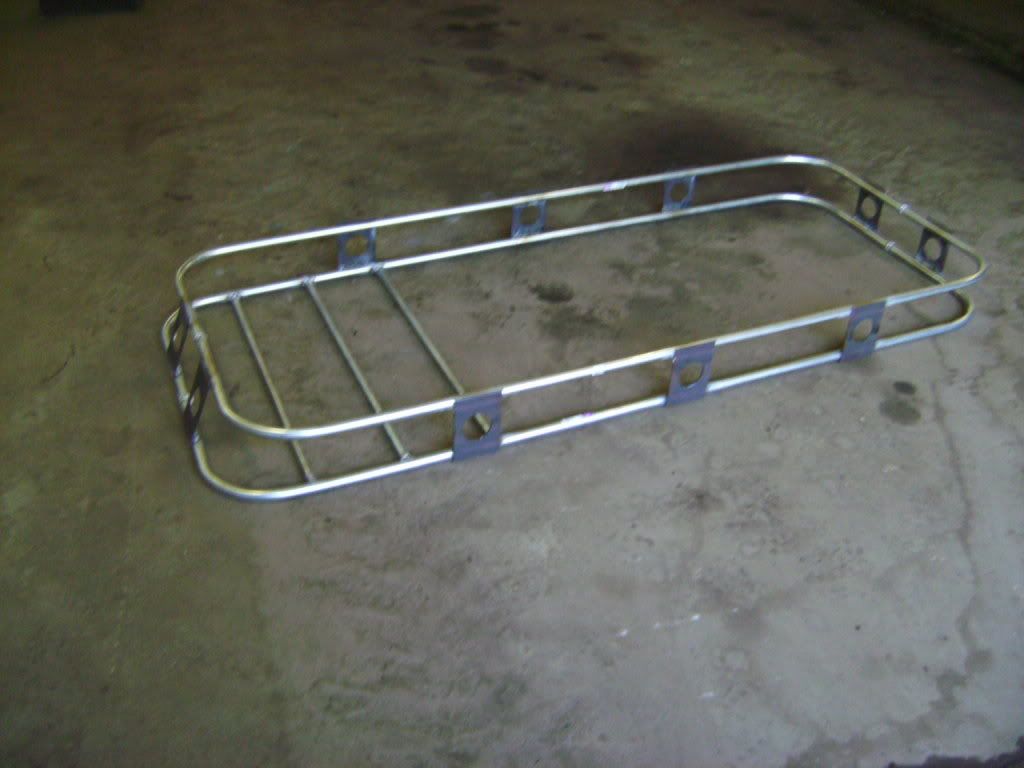 Also welded tabs on for offroad lights and also tabs for mounting. I originaly made it to fit in my oven for powder coating but made a mistake and was too big after welding the mounting tabs on. So I sprayed the whole rack with spray on bedliner. I made this rack so it can be easily removed. I havn't hooked the lights up yet but I will use a 2 Pin Weatherpack connector close the the rack so I can unplug the lights when I want to remove the rack. I think it turned out good and a plus is that my wife likes it too.