I guess I could make a build thread since I actually have some things done to my Jeep.
Also feel free to check out my first thread on my Jeep.
http://www.jeeppatriot.com/forum/showthread.php?t=95470
Here is my adventure thread feel free to browse.
http://www.jeeppatriot.com/forum/showthread.php?t=151130
Currently
:
2011 Jeep Patriot 70th Anniversary FDII
Pro Series 51 Receiver - Class III Hitch with Mopar wiring harness
Rocky Road Outfitters Lift
RRO SuperSliders
Yokohama Geolandars A-T-S 225/70R17
Jeep Molded Splash Guards
Jeep Cross Rails
Short Antenna
Red Trail Rated Badge
JeepPatriot.com stickers (JP.com, POTM- July 2013)
Ideas/Coming Soon
:
Air Intake
Exhaust
Rook Basket with Lights
16"/15" Rims with a 29" tires one day perhaps
Some mudflaps that are not as ridged as my molded splash guards
RRO Front Bumper Kit (not sure which one yet)
Day 1 of ownership
Hitch Installed
Installing wiring harness
Pre Lift
Post Lift
After Tires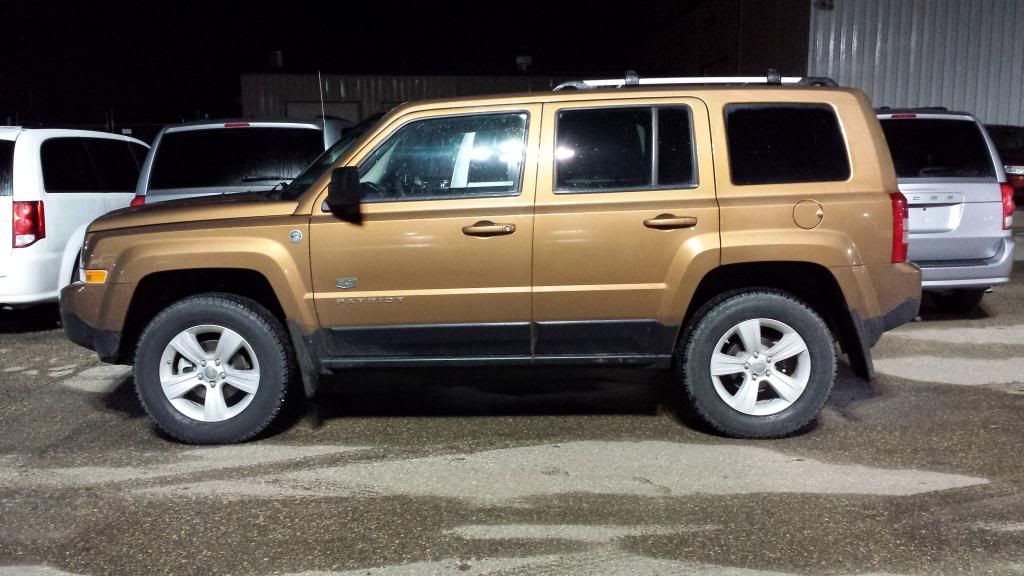 Still not as nice of picture as I would want. Not POTM material but I will work on it.