So I was driving down the road and the three yellow dash lights in the title came on along with a chime sound binging every couple minutes. I could also hear a clicking like a solenoid or something. My 08 pat still drove normal so I looked in the manual and it says to bring to dealership. Ugh. I came hear and read some posts about it and found out it was most likely a bad wire in the driver side which it was. Many thanks and good carma goes to Daveladart for pointing this out you saved me big time! I cant find the post so I'm relaying the info here.
If this happens to you follow these steps to fix it.
1. remove foot rest on drivers side floor. The cover snaps off and under that there is more plastic held down by two 10mm bolts. I used a deep socket and ratchet to get it off.
2. remove or move plastic kick panel on left lower side of drivers side (were hood latch is). This is done by removing a retainer thing on the upper part under dash, use a flat screwdriver and pry it off. If you want to take the whole thing off it can snap off near the middle with quick downward pressure but not necessary.
3. Now you can see all the Wires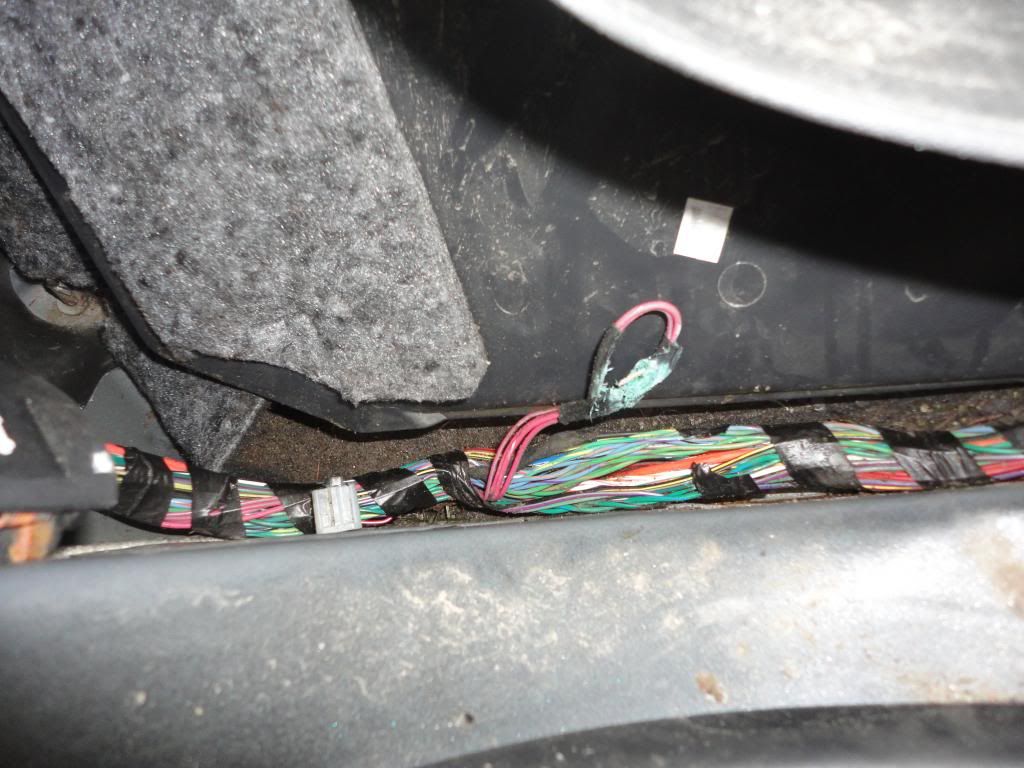 The culprit is the pink wires that loop back and have cloth tape on them. mine didn't look that bad until I cut the tape and pulled them up and they were so corroded they fell apart as you can see in the pics. I cut the tape off, cut the wires back about 2 inches and striped them and twisted all four of them together with a wire nut, electric tape covering the nut and down the wire.
4. Try it out. I failed a couple of times because I was twisting 2 and 2 together separately and it didn't work right until I put all four wires together.
5. Now put all the stuff back and thank dave and patriot forums for saving you a day of your life waiting at the dealership and hundreds they would have charged you.