Here we have it. Our reigning winners of this years Patriot's Of The Month battling it out for Patriot Of The Year! Each winner has been PM'd a simple form to fill out to give you the voters a better understanding of their Patriot and what they have in plans for it. They have also been given the option to upload new photo's. Those who have not replied will have their POTM photo's copied to this poll. May the best Patriot win!
Rules for this months voting:
1: You have to have at least 15 posts for your vote to count.
2: The 15 posts have to be more then an attempt to reach the 15 vote count.
Sask_Riot
Year/Model: 2010 FDI North Edition
Drive train: 4x4
Mileage: 166,000km
Future plans for your Patriot:
After the winter is over the 2010 will get to sit on 18s for awhile. A bit more work to the sound system like tuning the box properly, upgraded alternator and the big three but not much more as this one will go offroad less. While my Frosty build will start to take shape as a lightweight 4x4 with full adjustable suspension spring lifted and who knows maybe still a mivec swap in the future. The main part of the plan is that the 2010 begins to get parked for winters to protect the sound system from colder tempatures, while Frosty makes a name for himself. This year has been big for the 2010 but next year will be much bigger more interesting year for Frosty as I start interchanging parts from other vehicles.
Favorite thing you've done in your Patriot:
Well I'd say it's a tie for 2 separate times. 1. Meeting Tyler for the first time at a Jeep show and shine, then going out for wheeling. 2. Meeting Jlutz and Baconriot88 at the local ice track and also having Tyler there so we could all do laps together.
These guys are great people. Knowledgeable, helpful and fun to offroad with.
Craziest thing you've done in your Patriot: Hard to say, could be when I followed Tonka up an impossible ledge, almost rolling the Patriot later in the day both near Lanigan. Or my solo run Christmas day when I slid 20ft sideways and almost rolled into a bush.
98rangerdave
Year/Model: 2011/ Patriot
Drive train: 4x4 FD1
Mileage: 83,000 miles
Future plans: Smittybilt Overlander tent and custom front bumper (once I can get some hardlines relocated)
Favorite thing: in early 2015 my wife and I went up to wrightwood ca and took some deep snow trails about 1-2 miles back into the hills. My first expirence in a 4x4 was unforgettable.
Craziest thing: drove the patriot through a storm drain!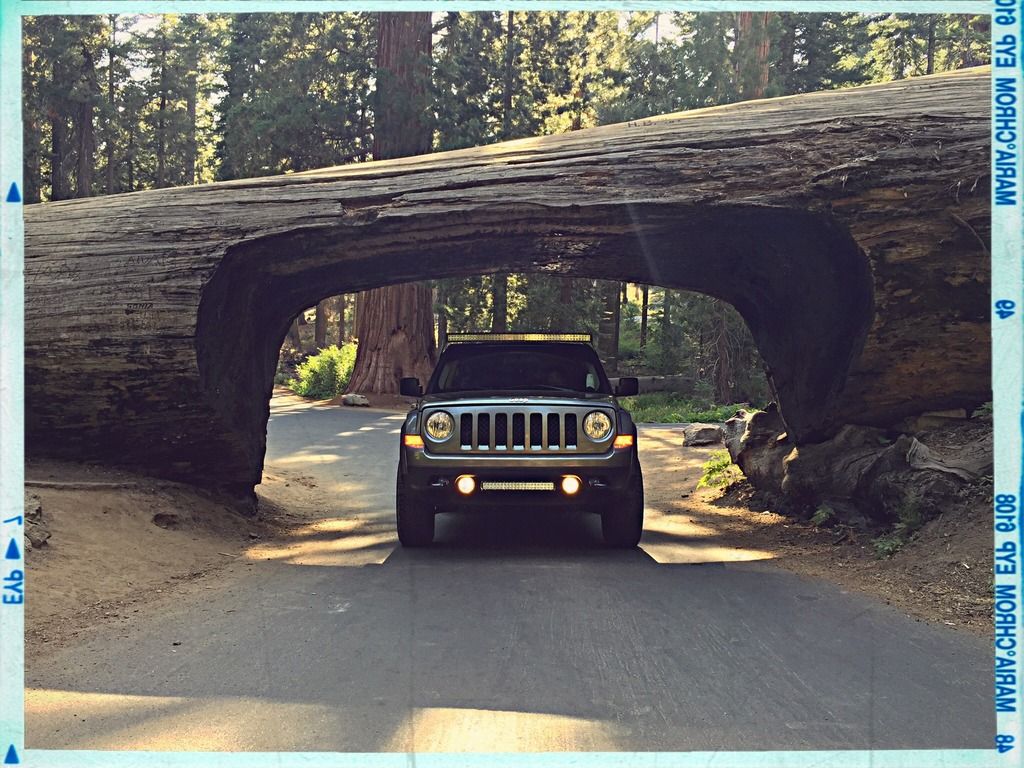 rcguymike
Year/Model: '13
Drive train: FD1
Mileage: 60k
Future plans for your Patriot:
(all progress on hold. This is now wifey's car.)
Additional rear lighting
small spacer lift
Tablet radio replacement! (Now how to get my wife to give me her Nexus...?)(Might just get one of those Android radios...)
RRO supersliders
Water proofing intake for deep water fording
Roof basket with lighting
New battery/2nd battery
Closable Hood Vents
Rear locker if anyone will make one...
Favorite thing you've done in your Patriot:
See below
Craziest thing you've done in your Patriot:
Going to Highrock bay in winter...is always ridiculously awesome as long as you aren't tearing up the snowmoile trails.
RED=Highrock | BLUE=nearest road
http://i.imgur.com/1E5ODyI.jpg
December(which might happen again this year):
https://photos.google.com/u/1/album/AF1QipNrbOXooyZoI-RnEi77z-b1f1WRlIUd1hSNbpuM
or April(missed soo many good videos because my phone was overheating...lol):
http://www.jeeppatriot.com/forum/showthread.php?p=1386633&postcount=100
Imprez25
Year/Model: 2012
Drive train: 2.4L w/ CVT
Mileage: 45000
Future plans for your Patriot: Not sure right now... possible lift
Favorite thing you've done in your Patriot: Roof Rack and Hitch
Craziest thing you've done in your Patriot: Not much
philbobagginz
Year/Model: 2011 Sport
Drive train: 2WD
Mileage: 65k
Future plans for your Patriot: RRO Winch bumper, wheel spacers, winch obv, rear hitch tire carrier, rooftop tent, fridge and drawers in the rear.
Favorite thing you've done in your Patriot: The mud puddle in Quakertown, PA
Craziest thing you've done in your Patriot: 3 wheeled down a rutted hill.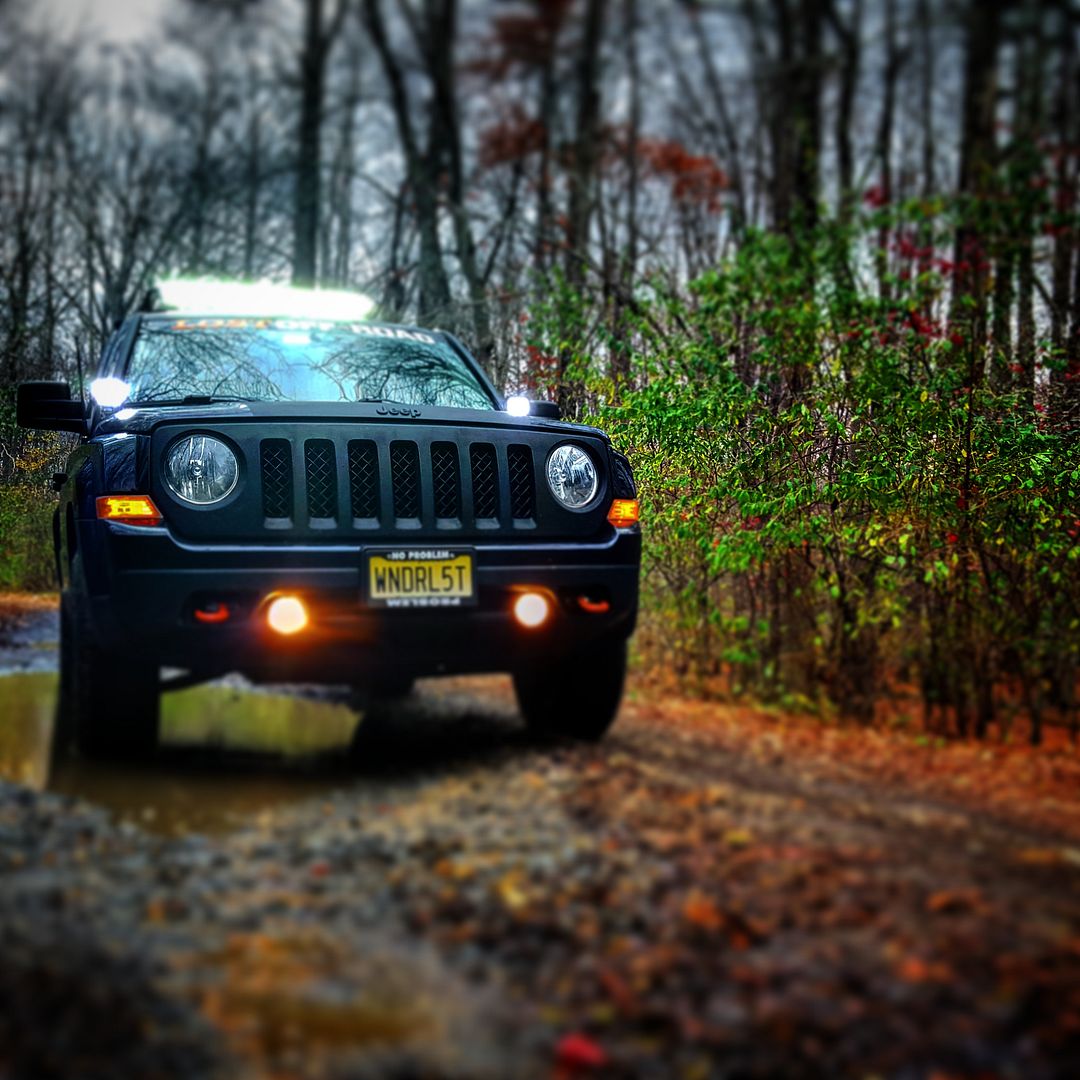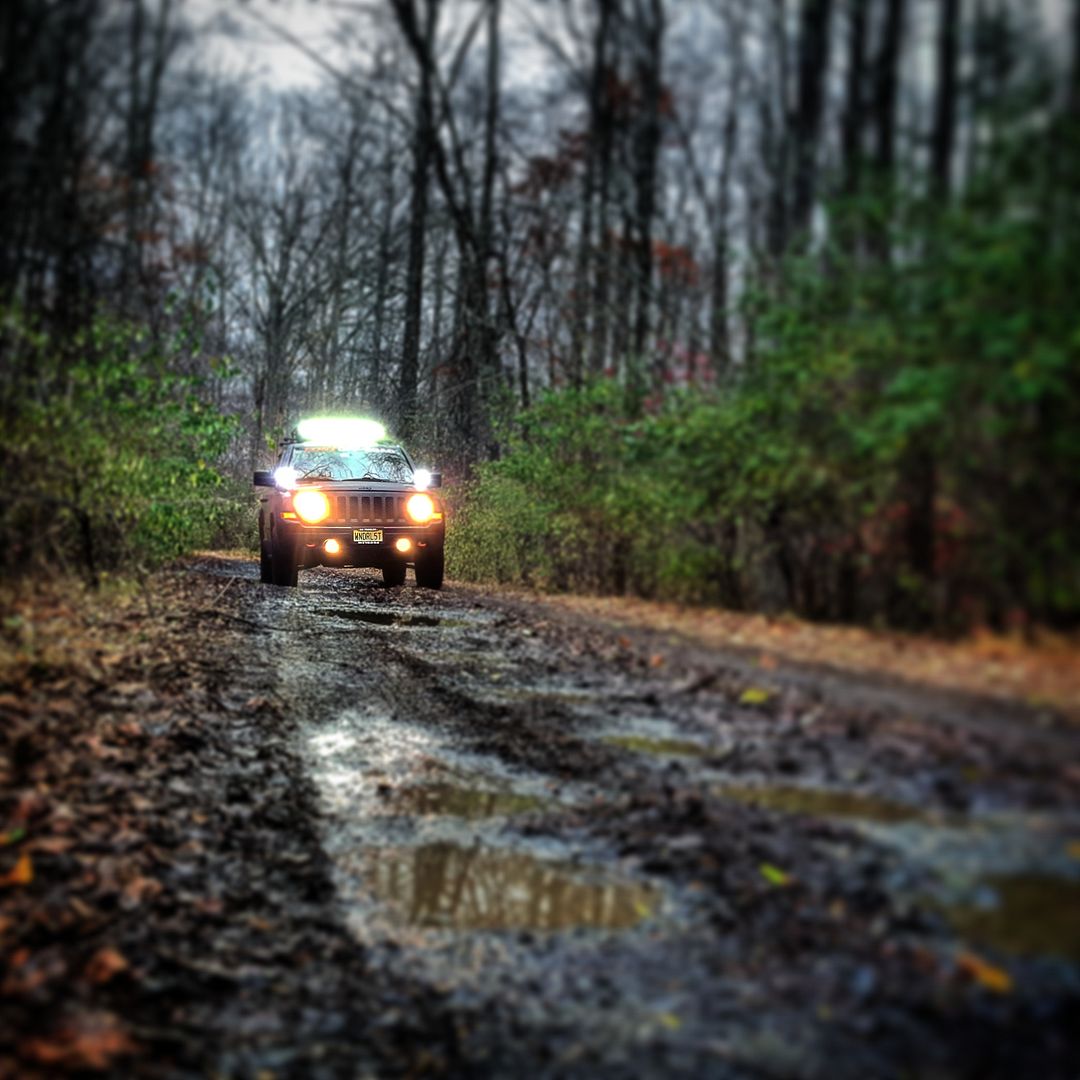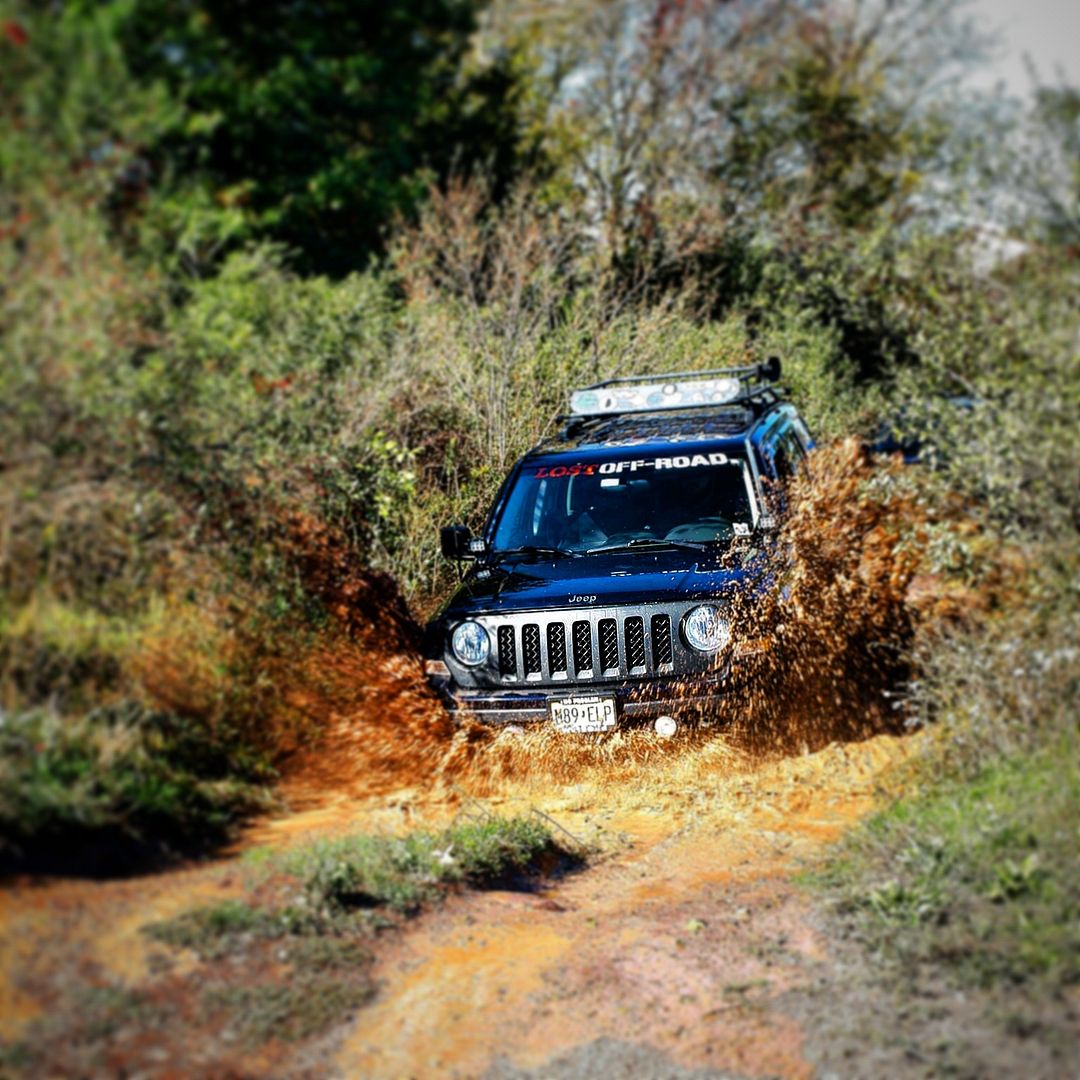 mav0016
The4WDPatriot
Year/Model: 2012 Sport FDI
Drive train: Automatic CVT 4x4
Mileage: 32,000
Future plans for your Patriot: Custom headlights, power door locks, interior sound proofing, new subwoofers, and more custom mounted tweeters.
Favorite thing you've done in your Patriot: Pulling up to my (now) girlfriend's house after a date and then asking her to be my girlfriend while sitting in the Jeep. (she said "yes")!
Craziest thing you've done in your Patriot: Ohh there's too many to list. I could say the time I took my mother to the state forest and hit a bump so large she popped up and hit her head on the ceiling, but, I think there's a better one than that. My favorite memory is probably the time we took the Jeep to do donut's in the snow at my church's parking lot, and then hearing a few weeks later about "some idiot doing donuts in a Jeep in the snow" and just laughing and being like, "Oh my gosh, who would do such a thing???".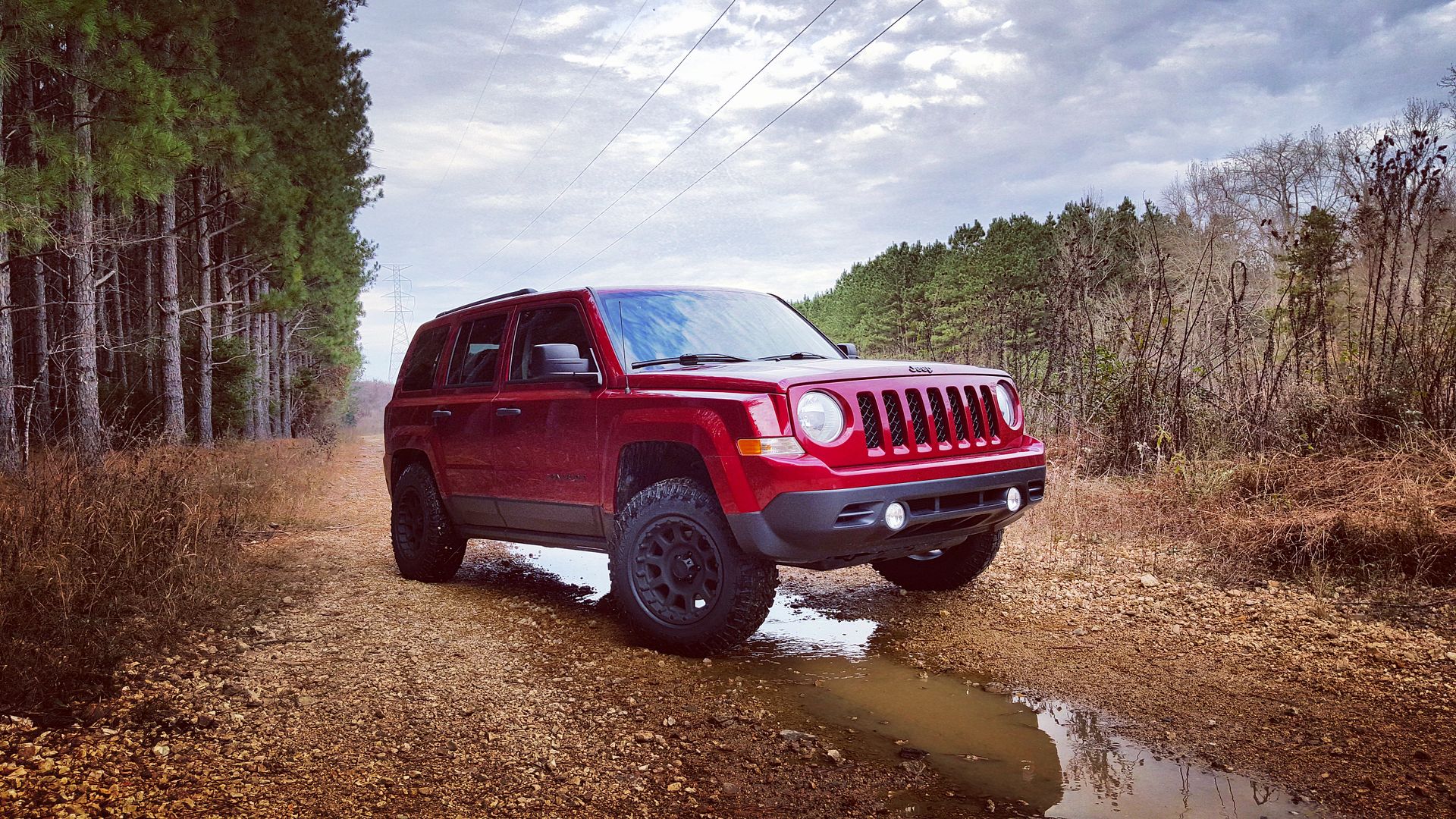 chrisrbl
Year/Model: 2014 Jeep Patriot
Drive train: 5 Speed
Mileage: 19,005
Future plans for your Patriot: Rims, Tires, New Battery in the next few months
Favorite thing you've done in your Patriot: My winch! it turns a lot of heads and has helped me out of some sticky situations
Craziest thing you've done in your Patriot: Raced, and Beat an 2015 Mustang 5.0 (His motor blew when he hit second... still counts in my book!)